Khaled Raafat
Chairman
A top level executive with over 37 years of experience mainly within the textile and ready made garments industry.
1978-2015 Founder, Board Member and Vice Chairman of Egyptian Knitting & Ready Made Co, Egyptian Knitting Services Co and Golden Mask Co.
Grew the business that started small with 20 employees and less than $0.5 million in annual sales from the local market to a multi-production facility operation, 2000+ employees, 3 subsidiaries and international sales of over $20 million by 2015.
Ahmed Habib
Co-Founder
Ahmed Habib studied Finance at the George Washington University for 3 years and Graduated top of his class from the University of Tennessee with Bachelor�s degrees in Supply Chain Management & General Management (the #1 School in the USA for Supply Chain Management). He went on to work in the Supply Chain Industry in the United States for 2 years before returning to the Middle East in 2007 to co-found TKG Holdings (www.tkgint.com) . TKG successfully designs, builds and furnishes various projects in the Middle East and Africa and has an exceptional reputation. He exited TKG in 2013 to Co-Found Al-Hassaud (Harvest Holdings @ www.harvestholdings.net) with Mr. Nazih Sallam. Harvest invests in various companies utilizing his education and experience to do so. Ahmed Habib is also an active member of Cairo Angels and is committed to supporting the Start-Up and Entrepreneurial scene in Egypt. He has a breadth of experience in entrepreneurship, operations, sales, supply chain management, construction, international trade, investment and finance and is an asset to the team.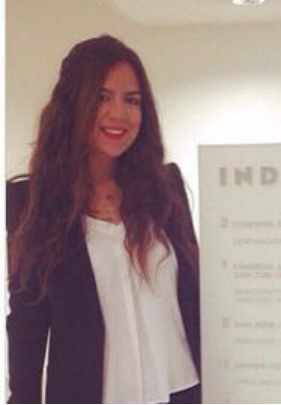 Laila Hilaly
Co-Founder
Laila Hilaly played a key role in expanding Malaika Linens and reaching global markets. She is the co-founder of The Pop Up shop, where she uses her marketing and sales skills in helping local brands grow collectively and individually. She single handedly has taken small brands and helped them achieve multi-million pound sales through her expertise and effort.